Are you looking to go beyond business coaching? Are you looking to take the next step in the evolution of your business? The process can be daunting, and the risks severe.
Can business coaching help you flatten the learning curve and avoid the minefield of growing a business? Yes, provided your coach is a true partner, someone who has been there before and has the experience of guiding other private business owners on their journeys to building successful companies. The right business coach must be someone who will not only share advice but also introduce new processes and improve efficiencies.
If you would like to streamline routine daily functions, get the right people in the right seats on the bus, and build an awesome culture through your leadership, consider invite Jim Sandler if KM Consulting to meet with you. Not a sales call, but an opportunity to ask Jim lots of questions – but be prepared because he'll have a lot of questions for you also. Are you a fit for each other? You might be, and this initial conversation will determine that.
BUSINESS DEVELOPMENT
In a rut? Looking for a new approach to growing your market share? Or merely want a sustainable process for business development? KM Consulting can provide you with a detailed assessment of your current process and recommend some new methods.
BUSINESS PLANNING
KM Consulting can provide guidance with business planning, to raise capital, as well as long term strategic planning. If your company isn't using a process for strategic planning let KMC show you how roadmapping and workflow improvement can deliver your goals.
 Talent recruiting is hard! If a job could talk, it would explain precisely what was necessary to achieve superior performance. Through the use of DiSC and Topgrading, KM Consulting can help you streamline the hiring process and build a team a top performers.
CUSTOMER SERVICE
How do you create an exceptional service company, one where price becomes irrelevant? If your clientele doesn't rate your company a nine or a ten, you've got a problem. And most business owners overrate what their customers will say. KM Consulting provides subjection, objective analysis of your customer's experience from an outside perspective not biased by your company's culture.
Do you want to become a great leader? Would a process influencing your company and leadership style help your long term success? KM Consulting is certified with the Maxwell Leadership process, proven for business growth. It goes beyond what the coaching relationship brings, with a supplemental set of tools business owners and managers can work on and envelope at their own pace.
BUSINESS COACHING
Once you've completed a business plan…
Once you've completed a strategic plan…
Once you have a sales process…
Once the customer service plan is creating disciples…
THEN WHAT? Now, where do you go to get the accountability to activate and manage the plans? That's what business coaching from KM Consulting provides.
UNDERSTANDING SALES AS A PROCESS
The process of sales is misunderstood by all but the most savvy small business owners. Even fewer understand how to create, apply, and manage key performance indicators (KPI's) through the beginning, middle, and end of the sales cycle. Sales is literally the life's blood of every business yet many business owners simply hire prospectors who go under-supervised, and provide little training and human capital development. Through business coaching KM Consulting will help build understanding of the entire sales process and create improved sales KPI's and a process for measuring and managing them.
"How Do We Get Started?"
Our clientele consist of small to medium sized companies across a diverse expanse of different industries. In every instance, our client relationships began the same way, with an initial consultation.
At this time, thanks to the COVID-19 Virus, these initial meetings are held virtually but are filled with a great amount of sharing. It's a promise that you will take away something of interest that can help you in your business, with no obligation or cost to you.
Clients come to KM Consulting because their businesses have problems or know that they could be operating better. We can help them because we understand what makes an excellent strategic plan.
Do not delay your succession planning. The cost of taking no action is too high to ignore, given that your business probably factors into your retirement. A good exit strategy with a clear succes-sion will ensure your workers, clients, and family are well taken care of.
You may have everything in your business in perfect order. But what happens when the client-facing part of the team goes into the field (or works virtually)?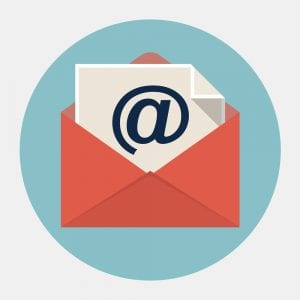 Articles and small business advice delivered right to your inbox.