Are You Using Behavior to Improve Your Business?
If you've worked in business, at some point you've probably taken a behavior or "personality test". The Caliper Profile, Myers-Briggs Type Indicator, SHL Occupational Personality Questionnaire, The Hogan Personality Inventory and The DiSC® Behavior Inventory are among the most corporately popular.
The use of the term personality really means "behavior" or preference of behavior. Testing to identify a person's preference of behavior can be invaluable to employment placement or structuring a training plan.
A 2015 study from the University of South Carolina found that the top reason executives fail in both internal and external hires is what they termed as "behavioral compatibility." Obviously the use of behavioral testing is beneficial for large companies. The same hiring challenges exists in small businesses also but only recently have the investments in testing scaled down to meet SMB budget sensibilities.
The right behavioral assessment is a non-judgmental tool used for discussion of people's behavioral preferences and differences. For example, If you participate in a DiSC® or Myers-Briggs program, you'll be asked to complete a series of questions that produce a detailed report about your personality and behavior. You'll also receive tips related to working with people of other styles.
In addition to a baseline test there are also job-specific assessments, meant to build on top of the baseline assessment, by providing understanding into a person's knowledge and behavioral alignment to a specific job, such as sales or customer service. And companies seeking the most robust leadership and cultural development also integrate Topgrading with these powerful assessments.
Making sure you hire the person who best fits your organization can save thousands of dollars annually. Given the average cost to rehire to fill a position is 25 to 250 percent of the original employee's annual salary, using a behavioral assessment provides a strong return on investment.
KM Consulting is certified in The DiSC® model and recommend DiSC because it provides a common language that people can use to better understand themselves and to adapt their behavior with others — within a work team, a sales relationship, a leadership position, or other relationships.
DiSC profiles help you and your team:
Increase your self-knowledge: how you respond to conflict, what motivates you, what causes you stress, and how you solve problems
Improve working relationships by recognizing the communication needs of team members
Facilitate better teamwork and teach productive conflict
Develop stronger sales skills by identifying and responding to customer styles
Manage more effectively by understanding the dispositions and priorities of employees and team members
Completing a DiSC assessments is easy and is done online. With the DiSC profiles, people are asked to respond to a phrase instead of a single word, making it easier to understand and more precise.
TriMetrix is a four-faceted assessment that measures a person's behavior, motivators, skills and acumen. By analyzing these different dimensions, it can illuminate obstacles to performance that may keep a person from reaching their full potential. TriMetrix makes it easier to uncover those obstacles, and allow for a training or coaching solution.
TriMetrix® is a very powerful assessment combining four sciences, and explores four key areas of performance:
How we behave and communicate — using the DiSC assessment
Why we move into action — using the simple yet powerful Workplace Motivators® assessment
What personal talents we have at our disposal — using the TTI Acumen Capacity Index
Which competencies we have mastered and to what degree — using the TTI DNA® assessment
The ability to measures people's defaults by revealing their capacity to clearly see and think about the world and themselves (Perceptions) is what distinguishes TriMetrix from other processes. It identifies and measures what drives people's decisions and actions (Wants) and it measures "how" they get things done (Behaviors). The competencies tell us how skillful a person is in applying those perceptions, wants and behaviors and also what they may need to learn to maximize their results.
KM Consulting is a TriMetrix-certified agency and has years of experience with the use of this tool.
Communication Effectiveness

Customer Service Training

Coaching/Mentoring Relationships
Competency Framework/Development
A behavior assessment should not considered a valid predictor of job success. The results of these tests only show the relative strengths of a single candidate; employers cannot directly compare the scores of two potential candidates. They do, however, provide enormous insights into job and cultural compatibility.
For example, imagine job applicants taking assessments related to understanding of the sales process. Or related to safety. Or customer awareness. How about the ability to collaborate?
Note: There are thousands of personality assessments available, and their quality varies. Some might even land an employer in legal trouble. So a business owner or HR executive should explore their options carefully before deciding whether a personality assessment is right for their company and, if so, which one to use.
And we don't recommend businesses rely solely on the test results when making hiring decisions, even after careful selection of an assessment. The right behavior assessment isn't infallible, but they can increase the chances of making a good hire.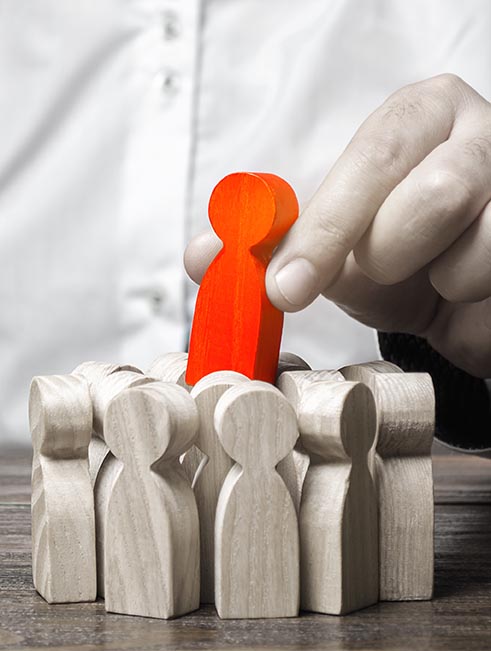 If you would like to learn more on TriMetrix , we have a whitepaper.
Just complete the form here.