It doesn't matter if you are a small business, hospital, restaurant, or other. Your goal is the satisfaction of your customers and clients. You want more. You want the ones you have to come back and spend more. They will if you offer exceptional service. Exceptional service allows you to charge more, even to a degree where the price can become irrelevant. It would be best if you had your customers rate you at a nine or a 10. If not, you have a problem. Below we will show you how to create stark raving fans for your small business.
1. Get Customers
We've previously written on How to Master the B2B Customer Journey and want to touch on that. We stress how to combine your departments, share expectations, and create unified roles. The journey from "just looking" to "just bought" is outlined and detailed. We wanted to reiterate that it is essential to provide outstanding customer service at each step and with each team member, they come into contact. In the end, that maybe what they remember most. Names, faces, experiences, and more are easier to remember than the product or service bought. Be sure to:
Be knowledgeable, polite, and open at the initial contact.
Don't forget patience. You may have to answer the same questions several times over. This autoresponse is often because your potential customer has been shopping around. They may need a reminder of why to go with you.
Stand behind your product and service. Just because you've "made a sale" doesn't mean the journey ends. Even auto dealerships want their customers to come back in five to ten years for their next car. This expectation is why they stand behind their vehicles, offer warranties, and strive to make the experience as painless as possible.
Follow up – It may not hurt to contact your customer after a reasonable amount of time via phone or even email to see how they are enjoying your product or to make sure your service is still working for them.
Keep in touch – Ask for permission to send them materials of interest, such as adding them to a newsletter, catalog mailing list, etc.
You may already have one or two "stark raving fans
2. Manage Customer Expectations
You must be clear on the vision for your business and your vision for each customer. You may have detailed documents for their review before they sign on. However, it is essential you verbally go over these documents to ensure your customer understands them and answer any questions that can arise. Remember that one of the most significant failings in customer service is mismanaged expectations. Be sure your customers know what to expect at each stage of doing business with you.
3. Utilize the Customers You Have
You may already have one or two "stark raving fans." Don't let them restrict their praise to just verbal here and there. Ask them to create a testimonial for your business. Don't just limit them to text testimonials found on your Google or Yelp page. Spend the money to have a video created of them singing your praises. Add the videos to your YouTube channel (or create one), but also your Facebook and Twitter pages, your website, and LinkedIn profile.
4. Avoid and Reform Bad Customers
In addition to stark raving fans who love you, you may also create stark raving haters who will tell all not to do business with you. Each day it seems that even large, well-known companies are apologizing via social media or another format for some mistake they made that went public. It would help if you extinguished the word of mouth fires, which can be enormous. They can significantly differ, but the core of the issue is that angry customers are often the result of poor customer service. But how can you avoid what you can't foresee? Get on the social media feeds of your competition, the bigger, the better. You'll often find that customers leave complaints, reviews, etc. repeatedly. Is there a pattern that is arising? Does everyone have the same complaints? How can you anticipate and avoid these same types of complaints?
You will eventually have a highly dissatisfied customer sooner or later. Please make sure you do everything within reason to make them happy. Don't be afraid to directly ask, "what can we do to make you happy?" Attack every reasonable request ASAP but also negotiate as best you can with the unreasonable ones. Before you consider "cutting a customer loose," calculate the cost of making them happy versus the cost of fixing whatever damage they may do to your reputation in the future.
Get on the social media feeds of your competition, the bigger, the better.
More on How to Create Start Raving Fans
We aren't the first to take this topic on. Authors Ken Blanchard and Sheldon M. Bowles published a groundbreaking book on the topic. The two of them first coined the term "raving fans" for customers who are so overwhelmed by your service that they can't stop talking to everyone about it. The book is called Raving Fans, and we highly recommend it for further reading on the topic. The book, published in 1993, was heralded long before the social media craze and still offers many relevant topics and expert opinions.
In Conclusion
Do you have an idea to create stark raving fans not discussed above? Feel free to comment below, and we'll consider it.
If you want to see more of your customers become your biggest fans, follow the above as they work for your business. They aren't always easy to do, can be costly, but can pay off even in the short run.
Feel free to use the form here and invite Jim to help you create more fans for your business. The initial consultation is complimentary and will provide you with invaluable insights.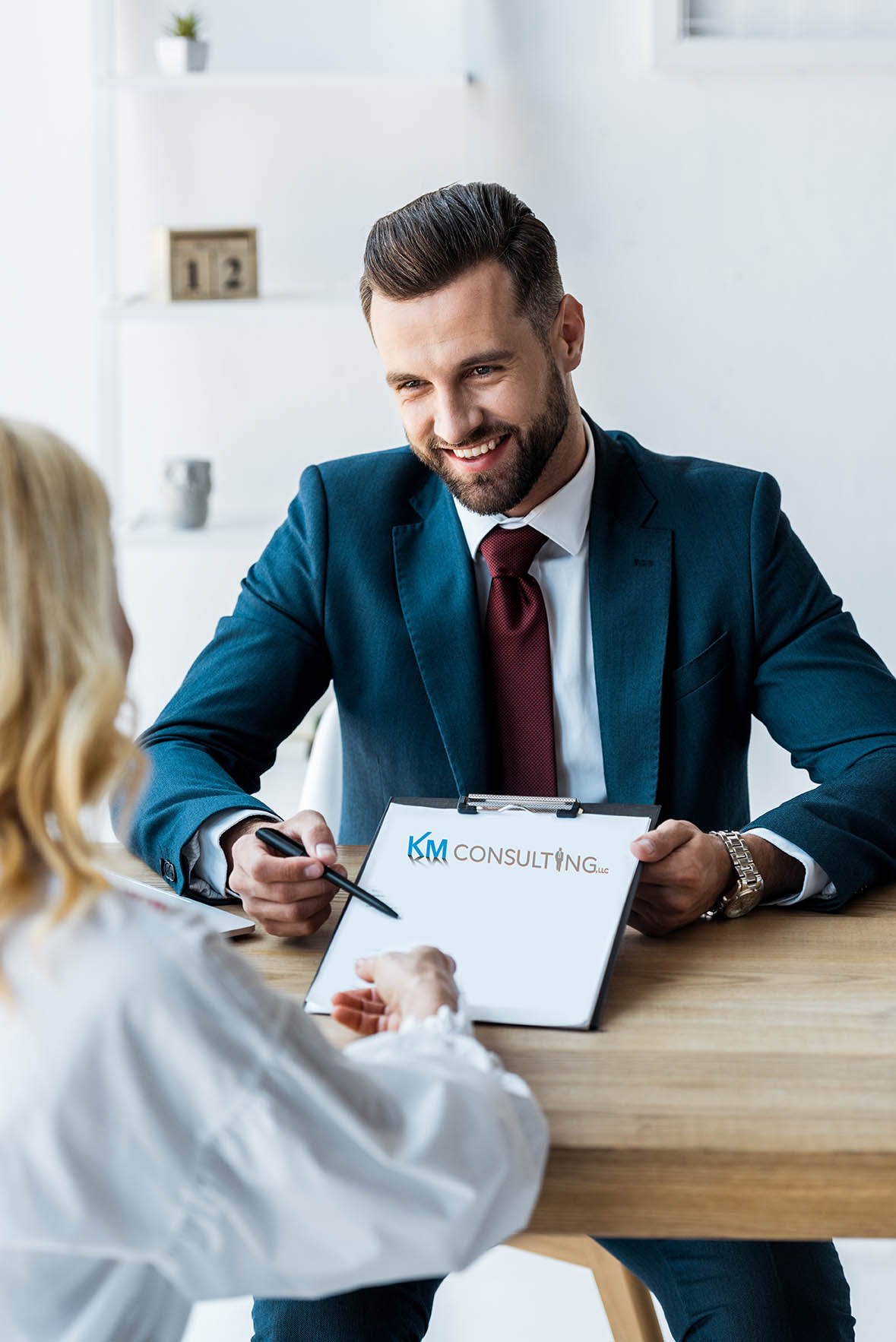 Building a highly productive team is difficult. Fortunately, KM Consulting can provide tools and expertise to help privately held companies. Here is the first step.
Schedule a Consultation
Use this form to schedule a consultation. We'll contact you to discuss some dates and times.