How do you evaluate the cost of a bad hire? Hiring a new employee can be one of the most important decisions you make. Many managers have a story or several about the cost of a bad hire. We believe you are better off spending more money and time hiring a great employee. This belief has been meted out over time, and includes time management tuned towards hiring to spend less time dealing with difficult employee hires.
Studies on the Cost of a Bad Hire
You aren't the first to ask the question. The experts have asked and answered. Below, we will share some interesting statistics on how much a bad employee can cost you.
Career Builder Study – The professionals in hiring and firing, they conducted an interesting study on bad hires. Below are the pertinent findings:
Approximately three in four employers have been affected by bad hires.
The average cost of a bad hire was $14,900 per employee in 2017.
The cost of letting a good worker go was $29,600 per employee for the same year.
Read the study for yourself by clicking here.
"I am convinced that nothing we do is more important than hiring and developing people. At the end of the day, you bet on people, not on strategies."
– Lawrence Bossidy.
Undercover Recruiter Study – The experts here also conducted an interesting study titled "What is the True Cost of Hiring a Bad Employee?" Below are the pertinent findings:
75% of new employee demand is to replace workers who have left.
The U.S. can spend $125 billion on employee development and learning each year.
Turnover costs for small businesses with approximately 60 employees is $8,000.
The turnover costs for for a higher level employee can be up to $840,000 when factoring in management experience, hiring costs, compensation, disruption, severance, and more.
Read the study for yourself by clicking here.
Wrongful Termination Lawsuit Costs – Is your bad hire looking to sue you for wrongful termination? The costs can be astronomical based on the suit, contract, state, and many other factors. Bad hires can sue for just about anything including:
Lost pay and benefits.
Breach of contract.
Punitive damages.
Legal fees.
Even emotional distress.
Read for yourself by clicking here.
How to Avoid a Bad Hire?
The pressure can be on for human resources professionals, recruiters, and managers to make the best hire possible 100% of the time. Anything less can cost your business in various ways. We will show you a few best practices below.
1. Don't Sacrifice Quality for Speed
Your boss may often ask you, "how fast will you fill the position?" with the hopeful answer being "as soon as possible." Unfortunately, this is the wrong answer. The applicants who show up the first day may not be the right ones. Don't be tempted to go with "the warm body." i.e., the one in front of you, rather than the one who hasn't come in yet. A bird in the hand may be a valuable moral lesson, but not if that bird is wrong, and the right one is still out there. Also, the first bird in the hand may always be available down the line. Remember to take the time to get your new hire right.
2. Interview With Intent
The hiring process at your unique business is specially structured. You may have a particular number of steps, different types of assessments, and other people conducting interviews. However, if you are reading this article, you may have doubts. We will show you a few tips to ensure rigorously yet consistent processes to help you make better hiring decisions. A few common expert assessments include:
Behavior Based Interview – This technique centers on the age-old premise that past, appropriate behavior predicts future behavior. You may evaluate your candidates against the qualities that are successful for your business. You may also explore their motivation for the position. And, always ask candidates to provide concrete examples of how they solved problems, handled difficult situations, dealt with difficult co-workers, etc.
Assessment of Skills – Just about all positions need specific skills from necessary computer skills to a high-level certification. Keep in mind the cost of training your new hire on any skills they lack versus hiring someone who can be difficult but has expertise in what you need.
References – There is a reason references are a time old practice in avoiding bad hires. Feel free to ask for and contact your candidate's references once you are considering hiring them. It is best to do after the interview process but before the offer.
"If you think it's expensive to hire a professional, wait until you hire an amateur."
– Red Adair
In Conclusion
These are just a few of the costs and steps to avoid a bad hire. There are bound to be more, especially in your industry. Feel free to contact a trusted colleague or two in the industry to get their ideas, feedback, and they may even have an exciting story or name for you. It doesn't matter if you are hiring entry-level workers to executives. The cost of a bad hire can be high and will affect your team or entire organization in ways you haven't imagined. Take the time to cast a wide net to minimize the chances of a bad hire, and remember that no one is right 100% of the time.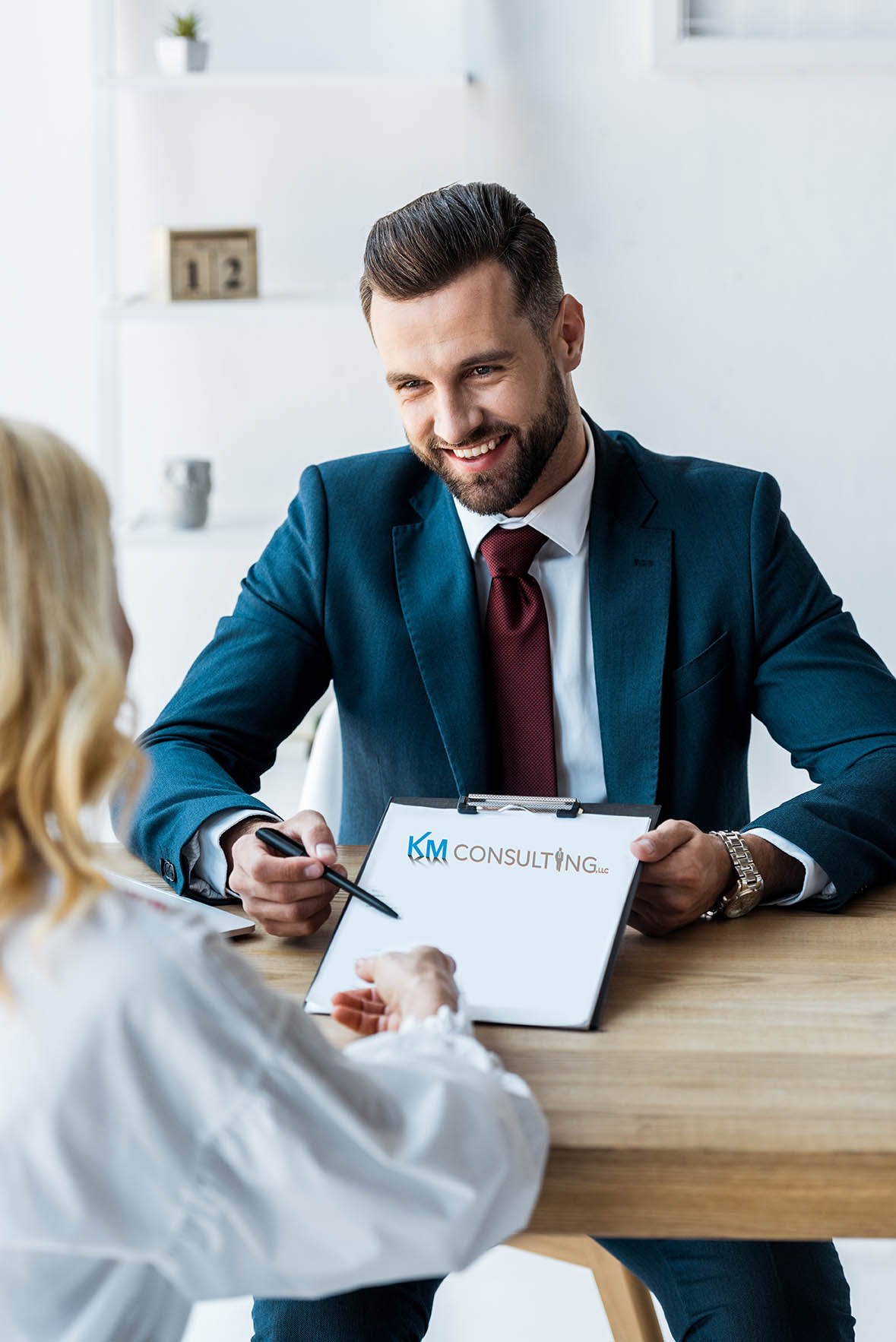 Building a highly productive team is difficult. Fortunately, KM Consulting can provide tools and expertise to help privately held companies. Here is the first step.
Schedule a Consultation
Use this form to schedule a consultation. We'll contact you to discuss some dates and times.